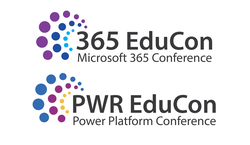 365 EduCon Seattle
21-25 Aug 2023

Seattle Convention Center, WA, United States
Description
365 EduCon Seattle is a conference dedicated to practical techniques and practices in Microsoft 365 & SharePoint.
365 EduCon Seattle covers topics such as:
Intranet & Portals
Content Management
Power User
Power Apps
Business Intelligence
Office 365
Business Value
Microsoft Teams
Search
Azure / o365 Development
Implementation & Administration
Power Automate (Flow) / Workflow
SharePoint Developer
365 EduCon Seattle brings together IT pros, developers & and power users.
365 EduCon Seattle will be held in Seattle on 21-25 August 2023.
Venue
Seattle Convention Center , 705 Pike Street, Seattle, Washington, United States
Important
Please, check the official event website for possible changes, before making any traveling arrangements
Event Categories
Technology:
Information Technology (IT), Software & Applications
Other Events with Similar Categories
Other Events with Similar Location or Organizer